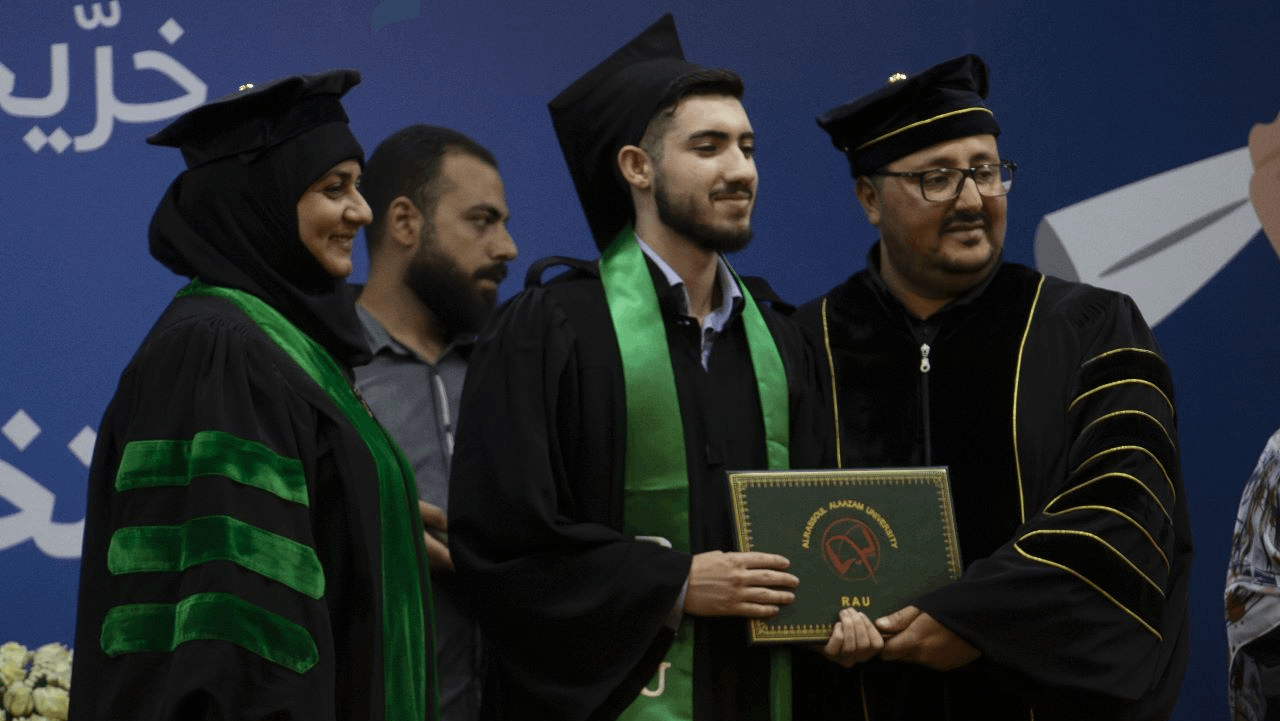 Annual Graduation Ceremony
RAU proudly hosted its annual graduation ceremony on July 12, 2023, honoring the accomplished bachelor's degree holders in various healthcare disciplines. These graduates, following the university's long-standing tradition, are poised to assume leadership roles in their respective fields, making significant contributions to the advancement of healthcare services and community welfare.
The event attracted a distinguished audience, including prominent political, educational, media, and municipal figures. Also, the ceremony was attended by the esteemed academic and administrative faculties, who have played a pivotal role in shaping the graduates' educational journey.
Among the attendees were also the families and well-wishers of the graduates who celebrated their loved ones' achievements and future endeavors in the healthcare domain.